Description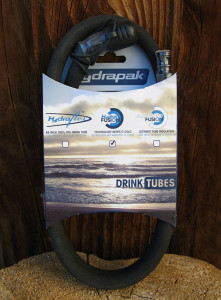 Compatible insulated drink tube fits either Hydrapak Reservoirs on our website for cold conditions. The reservoirs come with a non-insulated tube that covers most 3 season situations, but not extreme cold.
As many reservoirs and drink tubes start out with a "plastic" tasting water, one trick we recommend is to fill the reservoir and tube with water, add 1/4″ cup of lemon juice and a little baking soda, then freeze overnight and let melt at room temperature. Some experts recommend draining the drink tube and storing reservoirs in the freezer between uses to inhibit bacterial growth.
On the vests we like to run these from the game bag pouch up under either arm to fasten on the sternum strap, rather than the usual over the shoulder path. Seems to be less interference in the gun mount.